UK-based battery manufacturer Britishvolt has partnered with Pininfarina, an Italian design company, to build a large-scale battery gigaplant.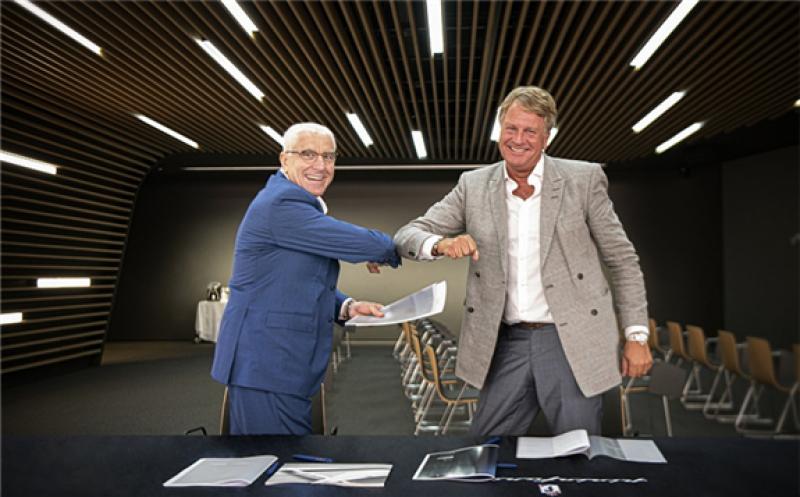 The factory will use the site of a former air force base at Bro Tathan, Wales. This would be the first large-scale battery facility in the UK.
Britishvolt plans to build a commercially-viable 30GWh battery factory along with a 200MW solar plant. The factory would produce lithium-ion batteries for electric vehicles, in cylindrical and pouch forms.
Britishvolt founder and CEO Orral Nadjari said: "We are honoured to collaborate with world-renowned design powerhouse Pininfarina, to create our landmark gigaplant.
"At Britishvolt, we believe in prioritising an innovative design to match the future quality of our lithium-ion cells. With Pininfarina bringing the full force of its elegance and heritage in automotive design to architecture, we believe we can accomplish this desire."
For more than nine decades, Pininfarina has worked on automotive design, recently expanding its business into architecture.
In its statement, Britishvolt said it felt it was important to partner with a company with expertise in the field. It also wanted to design a facility that is sensitive to its surroundings, as well as open and welcoming to the residents.
Nadjari further added: "Britishvolt's aim to become the world's first zero-carbon battery manufacturer aligns perfectly with Pininfarina's expertise in creating green, high tech and innovative environments.
"With carefully selected sustainable materials that take into account the entire building's life cycle, Pininfarina's appreciation of social impact is what drew us to this partnership. Their balance between pioneering design and understanding of local culture is one Britishvolt is proud to take forward."
Earlier this month, Britishvolt signed a memorandum of understanding (MoU) with the government of Wales to build a battery manufacturing plant.
The MoU covers collaboration on the construction of the plant if the project receives funding from the national government.