Pembrokeshire Coast National Park Authority has awarded the proposed 500MW Ireland-Wales Greenlink Interconnector the first of several consents the project needs to secure before it can start construction.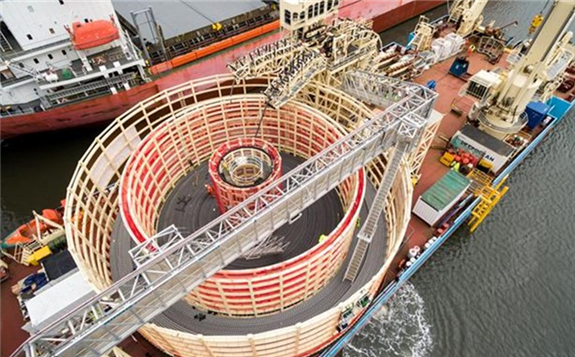 The planning approval covers a portion of the project's onshore works in Wales comprising underground cables and associated works from the subsea link's landfall site at Freshwater West to the boundary with Pembrokeshire County Council.
This marks the first step in a series of planning consents required for the 200km subsea and underground electricity interconnector, which will link the power markets in Ireland and Great Britain.
Separate planning applications have been submitted to Pembrokeshire County Council for the onward installation of cables to the substation at Pembroke Power Station and for development of a converter station.
Pembrokeshire County Council is scheduled to consider these two applications at its planning committee on 28 July.
Greenlink Interconnector Limited's chief executive Nigel Beresford said the project development team was "delighted" about the decision by members of the Pembrokeshire Coast National Park Authority Development Management Committee.
He added: "From the outset we have placed the feedback received from all key stakeholders, including the local community, at the heart of our design decisions to ensure that the Greenlink interconnector is well designed and a good neighbour to the residents living near it."
In Pembrokeshire the Greenlink interconnector comprises a subsea cable intended to come ashore under the beach and dunes at Freshwater West and continuing underground to a new converter station located near to the existing Pembroke substation.
The marine planning applications in both Wales and Ireland were submitted towards the end of 2019 and the application for onshore works in Ireland is currently being prepared. The project is expected to have a three-year construction programme.
Greenlink said the interconnector was one of Europe's most important energy infrastructure projects and would bring benefits on both sides of the Irish Sea for energy security, regional investment, jobs and the cost-effective integration of low carbon energy.