South Africa's only anthracite coal mine, Zululand Anthracite Colliery (ZAC) in Ulundi, now has its own back-up generators to deal with loadshedding.
Electricity supply for three mining sites – Outcrop, Deep E and Ngwabe – is now backed up by a series of synchronised Volva Penta-powered generators to maintain operations when the grid power supply is interrupted.
Ngwabe is the largest of the three sites, consisting of eight 800kVA generators feeding a 400V to 11kV step-up transformer, which in turn supplies electricity to the site.
The Babcock-designed and built power generators have been installed at all three mines, which are underground, deep level, narrow seam operations which use continuous drill and blast mining techniques to extract anthracite ore.
Now, in the event of a power failure, the generators not only keep the ventilation system going, but are capable of generating sufficient power for the entire mine's power needs.
Babcock Industrial Business managing director Deon Verreyne says Ngwabe is the first South African mining operation to use eight Volva Penta-powered synchronised power generators and the company will also provide back-up and support services to the mining facilities.
"The units are remotely monitored using a telemetry system that facilitates the predictive maintenance of the generators, and assists with the early detection of faults, as well as compiling detailed reports as required by the mine," said Verreyne.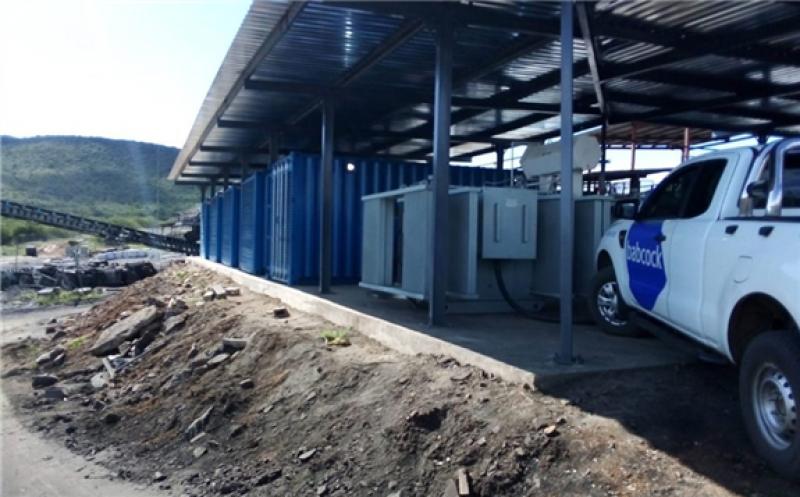 Babcock's telemetry solutions make use of locally developed Machine to Machine remote platforms.
"Babcock's telemetry system will link all 16 of ZAC's generator units to a central network that is broadcast to anyone with the application on their computer or mobile device. ZAC can remotely diagnose the generators' status and performance without physically needing to go to the mine," explained Verreyne.
Owned by mining resources investment company Menar, ZAC is South Africa's only producer and exporter of prime anthracite coal.