Indian state-controlled mining firm Coal India's (CIL) production and supplies to domestic buyers fell again in June from the previous year because of weak demand and high domestic coal stocks.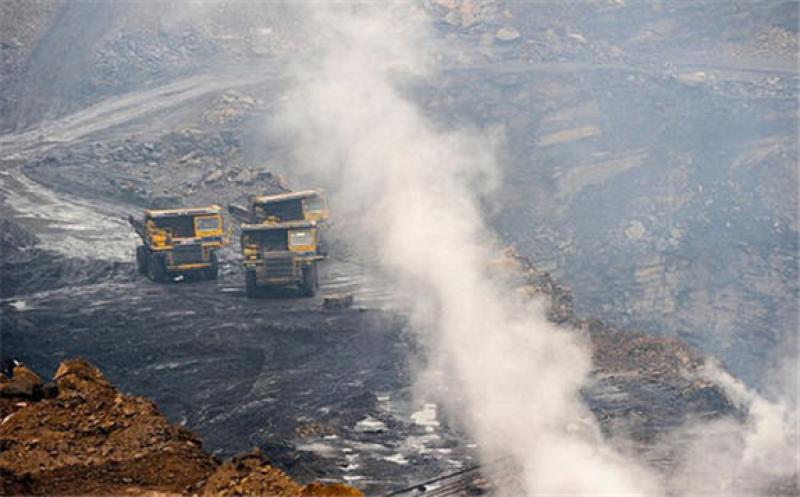 CIL's output fell for a third straight month in June, posting a drop of 12.8pc from a year earlier to 39.2mn t, according to provisional company data. The latest fall comes at a time when CIL's coal stocks have hit record highs and offtake remains subdued. The company's output also fell in May, dropping by 11.3pc on the year to 41.43mn t.
CIL's June dispatches to buyers fell by 15pc from a year earlier to 41.61mn t, logging four straight months of falls. Its May supplies fell by 23.3pc from a year earlier to 39.95mn t.
Supplies outpaced production as the company is focusing on cutting its inventories, which currently stand at around 75mn t. CIL has moderated its output as it looks for ways to trim stocks and lift sales amid weak demand.
Coal consumption at utilities, CIL's key customers, remained weak last month as coal-fired power generation slumped compared with the year-earlier period. National coal-fired generation dropped by 22.09TWh from a year earlier to 69.56TWh in May, according to preliminary data from the Central Electricity Authority.
Utilities across the country also have total inventories of close to 47.16mn t, which are enough to meet consumption for 27 days.
CIL is hopeful of an increase in offtake amid signs of recovery in electricity consumption after India partially ended its Covid-19 nationwide lockdown last month. Industrial activity has also increased but remains well below pre-pandemic levels.
The government is also taking steps to protect the Indian coal-producing industry and is encouraging increased domestic coal use at the cost of imported material.
India's thermal coal imports have fallen sharply since the virus outbreak, with the country's receipts of overseas thermal coal slumping to 8.43mn t in May from 15.16mn t a year earlier, data from shipping agency Interocean show.