Bloom Energy and Samsung Heavy Industries, part of the Samsung Group, have signed a joint development agreement to design and develop fuel cell-powered ships.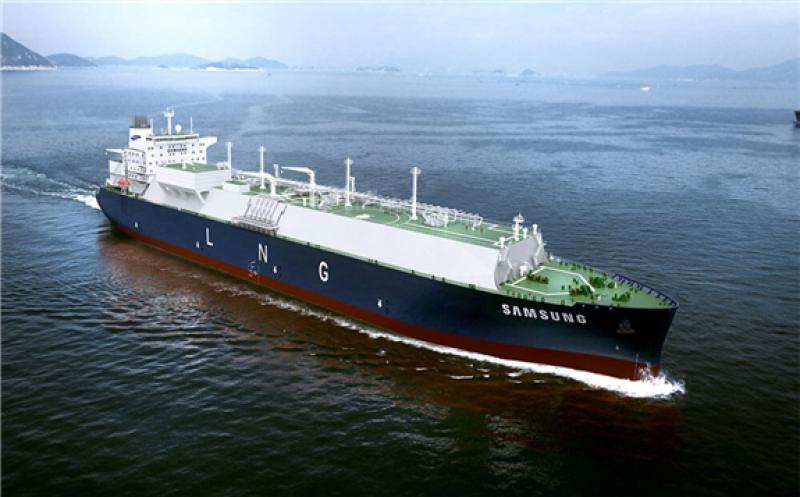 Through the agreement, the two companies hope to promote clean power for ships in order to form a more sustainable marine shipping industry.
"By signing this joint development agreement, Samsung has a plan to develop eco-friendly ships that will lead the future of the industry," said Haeki Jang, Vice-President of Shipbuilding at Drilling Sales Engineering and Samsung Heavy Industries.
Samsung Heavy Industries is actively participating in relevant activities to help build the the zero emission fuel cell ships. Whilst Bloom energy has created a dedicated cross-functional team of engineers for the project.
"The marine shipping industry has the ability to make a substantial impact on emissions and air quality at ports and across our planet," said KR Sridhar, Founder and CEO of Bloom Energy.
"We see a collaboration with one of the world's largest shipbuilders, Samsung Heavy Industries, as a moment to make measurable strides in reducing emissions and extending our mission for clean, reliable energy to the seas."
Bloom Energy and Samsung's joint development work also aligns with the International Maritime Organization's mandate to meet emissions reduction targets by 2050.
The joint development agreement between SHI and Bloom Energy follows an Approval in Principle for fuel cell powered Aframax crude oil tankers from DNV GL, the internationally accredited marine shipping registrar and classification society, announced in September 2019.