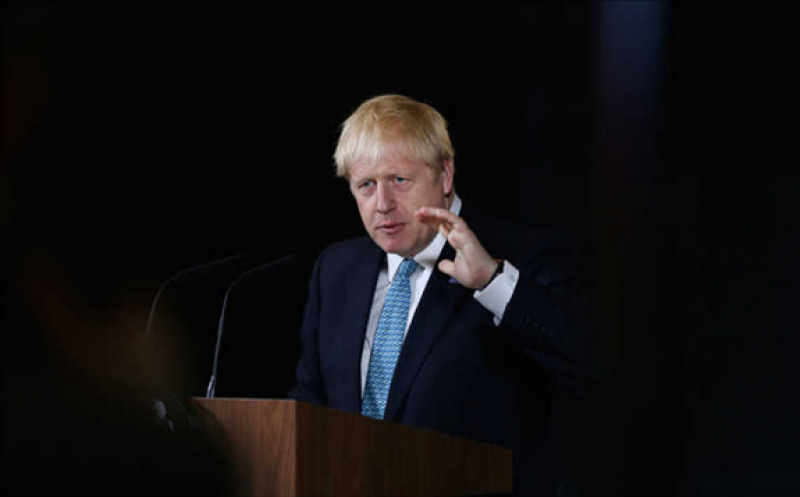 The new UK government led by Prime Minister Boris Johnson expressed continued support for the Iran nuclear deal at a crisis meeting of international powers trying to save the 2015 accord. The signal of support from the more populist Johnson government takes place as the deal has come under mounting strain after President Donald Trump withdrew from it last year and reimposed crippling sanctions. Iran, in response, more recently said it would take steps to reduce its compliance every two months until the deal's other parties delivered on the sanctions relief promised in the accord, formally known as the Joint Comprehensive Plan of Action (JCPOA).
"Glad to attend important meeting to press on the need for full Implementiaton of the JCPOA," Caroline Hurndall, the head of the British Foreign Office's department for Iran and Iraq, wrote Sunday on Twitter. "The UK remains committed to the deal."
The British diplomat's comment retweeted the photo showing her attendance at a meeting of political directors at the seven-member Joint Commission overseeing implementation of the accord, held in Vienna on Sunday. The meeting — only the commission's second since the Trump administration in May revoked waivers that previously allowed eight nations to continue importing reduced amounts of Iranian oil — was chaired by Helga Schmid, the European Union's deputy foreign policy chief. The meeting also included deputy foreign ministers and senior diplomats from France, Germany, China, Russia and Iran.
Iranian Deputy Foreign Minister Abbas Araghchi called the meeting "constructive," but said Iran must be able to sell some oil in return for the curbs on its nuclear program it has observed under the deal.