As expected by state leaders and observers, the global outbreak of COVID-19 has pummeled North Dakota's main sources of state revenue. Still, revenues for the entire two-year budget cycle remain higher than projections.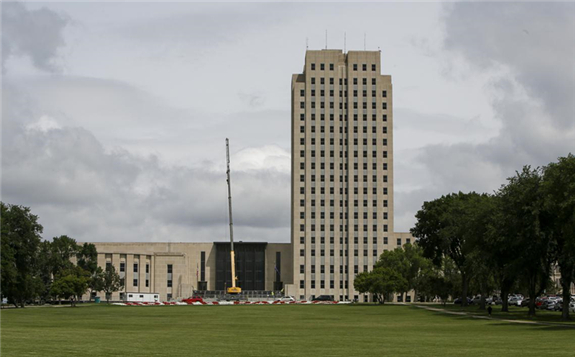 Incoming oil and gas tax revenues for April, the latest month of data, were just $38 million — 81% below the Legislature's 2019 forecast, according to a presentation by Legislative Council on Tuesday, June 23. The state derives about half of its revenue from oil and gas taxes.
North Dakota oil production dropped 15% between March and April — the biggest monthly production dive the state has on record. The state Department of Mineral Resources expects May production to drop off even more, meaning state revenues could further tumble.
The state's Legacy Fund received its lowest ever monthly deposit last week at $10.24 million. The savings account receives 30% of all the oil and gas tax revenue.
Sales tax revenue also took a huge hit in April with the state receiving just $50 million — 35% below the Legislature's forecast. Office of Management and Budget Director Joe Morrissette said the significant decline reflects the pandemic-related restrictions on businesses during the month. Most businesses closed by Gov. Doug Burgum's mandate from mid-March were permitted to reopen at the beginning of May.
Online sales tax revenue jumped up by 500% in April, but the $2.9 million received by the state from online shopping represents just a drop in the bucket.
Despite the gloomy conditions lately, state revenues are running 1.9% ahead of the forecast for the two-year budget cycle that started last year. Early revenues that came in higher than projections provided the state some cushion for the pandemic-induced drop-off.
Chris Kadrmas, a fiscal analyst with the Legislative Council, said the volatility surrounding oil prices and the progression of the pandemic make it almost impossible to create revenue forecasts at the moment.