Since 1980, the Boardman Coal Plant has produced reliable energy capable of powering 500,000 homes. But keeping the lights on has come at a cost.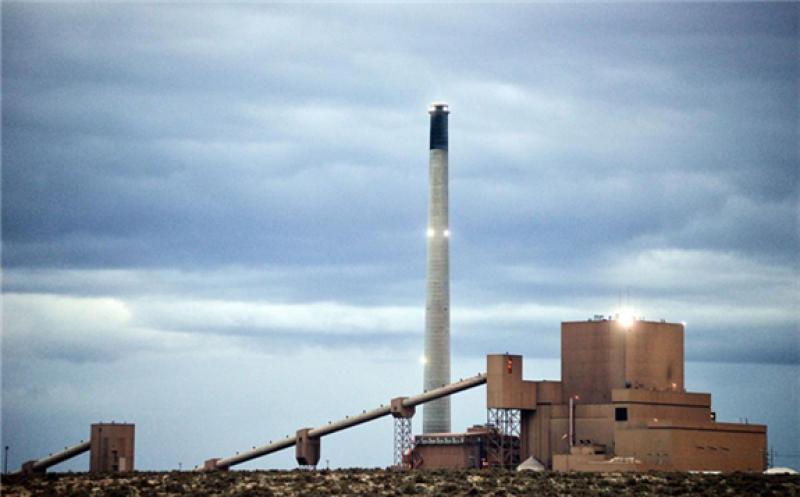 The plant can burn up to 8,000 tons of coal a day, making it the largest single source of greenhouse gas emissions in the state. In 2019, the plant sent roughly 2.5 million metric tons of carbon dioxide into the atmosphere.
That production — both of energy and emissions — will come to an end in just a few months. The Portland General Electric-owned facility, the last coal plant operating in Oregon, will close by the end of 2020. And though about a third of the electricity used in Oregon will still be created by out-of-state coal, Boardman's closure will mark the end of an energy era.
Located 160 miles east of Portland along the Columbia River in Morrow County, the Boardman Coal Plant operates within the environmental rules set down by both the state and federal governments. It is nowhere near the end of its design life.
"There's no expiration date for a plant like Boardman if it's well-maintained," said Portland General Electric spokesperson Steve Corson. Yet, the company made the unprecedented decision to shut it down.
"It was the first voluntary plant closure in the U.S. of its kind," said Rebecca Smith, a senior policy analyst at the Oregon Department of Energy.
The plant no longer penciled out economically and environmentally, according to Corson. In 2010, Oregon passed strict emission control laws. Meeting those regulations would require Portland General Electric to make more than $600 million in upgrades to the plant, a significant investment that "over the long term … just wasn't going to make sense," said Corson.
Portland General Electric instead made cheaper, short-term fixes that limited sulfur and nitrogen emissions, then started making plans to shut the plant down within a decade.
"2020 ended up being the compromise date," said Corson. "It gave our employees at the plant time to plan for the transition. It also gave us time ... to think about how our resource mix would change with Boardman leaving the picture."
Boardman isn't the only coal plant facing pressures both economic and cultural. There are nearly 600 coal-fired plants still operating in the U.S., though more than 200 others have closed in the past two decades due to declining revenue or environmental regulations. Those regulations are an attempt to reduce the effects of burning coal, the largest human-made contributor to carbon dioxide in the atmosphere.